<![if !IE]> <![endif]>

Nexon Korea
Pangyo-ro 256beon-gil, Bundang-gu 7
13487 Seongnam-si
Korea, Republic of
List of product entries
This exhibitor shows the following products and commodity groups:

Company & products
Company
Company profile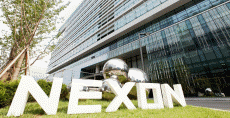 Company portrait
A pioneer in the world of interactive entertainment software, Nexon was founded in 1994 and introduced some of the biggest innovations in our industry including the world's first graphic massively multiplayer online role-playing game (MMORPG) and the first free-to-play game.

Since then, we've continued to be an industry leader with more than 80 live games operated across more than 190 countries proving that online games are a progressive, mainstream form of entertainment to be enjoyed by everyone.

With our experience in the game industry, we are planning to release new PC/console games:
The First Descendant, a free third-person cooperative action RPG shooter (Looter Shooter) in a sci-fi, fantasy setting,
Veiled Experts, a third-person strategy action shooter with an abundance of everchanging environments, and
Dave the Diver, a hybrid marine adventure set in a mysterious Blue Hole, combining adventure and tycoon genres.

Join us in our new adventure!
Products
The First Descendant
VEILED EXPERTS
DAVE THE DIVER
Trademark
DAVE THE DIVER
---
DAVE THE DIVER
---

The First Descendant
---
The First Descendant
---
VEILED EXPERTS
---

VEILED EXPERTS