<![if !IE]> <![endif]>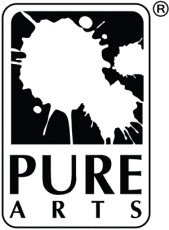 PureArts Limited
369 Rue St Paul O 369
Montreal H2Y 2A7
Canada
List of product entries
This exhibitor shows the following products and commodity groups:

Company & products
Company & products
Company & products
Unternehmensportrait
PUREARTS® is one of the leading creators and manufacturers of premium quality collectible figurines for the video game and movie industries since 2008. From designer toys to indie games to blockbuster movies, its masterful storytelling, development, design, and production has earned it global industry awards and top recognition from high-end statue communities, fans, and collectors for quality and detail. PUREARTS® has real worldwide visibility and manages all steps of the creation and production process internally from its offices in Shanghai, Shenzhen and Montreal. Run by collectors for collectors, PureArts is dedicated to bringing collectibles to the next level.