<![if !IE]> <![endif]>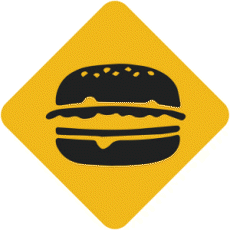 Kesklinna linnaosa, Laeva tn 1
10111 Tallinn
Estonia
Unternehmensportrait
BurgerCities

Born for MetaFi
The first standardizing MetaFi game of metaverse scenes on BSC

BurgerCities "evolved" from BurgerSwap, a DeFi product that was already available on BNB Chain. It integrates DeFi and NFT into a larger metaverse scene to produce a uniform and standardized Web3 behavioral Metaverse.

BurgerCities aims to create a unified and standardized metaverse world of Web3 via integrating DeFi, NFT to the wider Metaverse. In this world, users could carry out daily events such as social, gaming, etc. Meanwhile, they could experience DeFi and NFT functions with their own avatars such as trading, staking, NFT exhibitions or gamefi, etc.

BurgerCities hopes to contribute fresh energy to the booming in the metaverse and brings new vigor and vitality into Web3 applications such as DeFi and NFT.

Visualize the NFT image of

- the Metaverse
- Playable Metaverse
- Web3 projects Integration

The primary gameplay is as Follows

- Core NFT Heroes
- Daily gameplay
- Business simulation gameplay
- Free trading market
- Tactical turn-based combat
- Seasonal PVP

BurgerCities has worked on a number of projects before. ROCKI, Helmet. Insure, MultiVAC, FinNexu, DEGO, Alpaca City, Izi, Realy, Binance, Treasureland, Mathwallet, Decentraland, Bitkeep, Unstoppable, Soulda, StarryNift and dozens of other well-known projects in the industry have partnered with BurgerCities in areas such as collateral, insurance, mining, and more.

Contact information

> website: https://app.burgercities.org
> Twitter: https://twitter.com/burger_cities
> Telegram: https://t.me/burgercities
> Discord: https://discord.com/invite/burgercities
Product groups
Brand
Press realeses